Other Area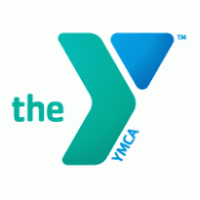 Research conducted at the Cleveland Clinic showed a 35% reduction in PD symptoms by the simple act of pedaling a bicycle at a rapid pace, optimally 80-90 revolutions per minute. This research inspired the launching of Pedaling for Parkinson's™ (PFP), an indoor cycling program geared specifically towards individuals with Parkinson's disease.
Participants will either ride on a solo stationary bike or on a tandem bike with a volunteer "pilot" three times a week. Each one hour exercise session consists of a 10 minute warm-up, up to a 40 minute main exercise set, and a 10 minute cool-down. Rest breaks will be taken as needed. Participants will ride within their pre-determined heart rate zones and will be closely monitored by program facilitators.
You can download a program brochure here.  All participants must receive medical clearance to participate and have an individual orientation with the Pedaling for Parkinson's Coordinator.
Be between the ages of 30-75;
Be diagnosed with Idiopathic PD;
Complete and submit a signed form and medical release. (Download Screening Form here.);
Agree to periodically monitor progress;
Interview with Health & Wellness Director;
YMCA members and non-members welcome;
Screened, approved participants may register at this link.