Welcome to the Official Website for the Parkinson's Association of West Michigan (PAWM).
A desire to learn and interact through a group provides many benefits. Socializing and sharing can enhance our lives. PAWM is open to your ideas as well as helping address your needs. We are dedicated to providing support, events, and information for people with Parkinson's in the West Michigan area.
PAWM is a 501(c)(3) not-for-profit organization dedicated to providing support, information, and connections to the global community for caregivers, families, and people with Parkinson's Disease.  To learn more about PAWM, click HERE.




Current Events
October 14:  Move It! Day
Move It! Day is a team/pledge walk event that raises critical funds for the Parkinson's Association of West Michigan.  The walk event is offered at the Frederik Meijer Gardens.  The funds raised from the walk enables us to continue offering patient education programs throughout the West Michigan area, support groups, updates on the latest treatment options, research grants, referrals, and scholarships for medical, financial, or  respite assistance. Our goal is to ensure that every person with Parkinson's Disease (PD) and related disorders will receive responsive, compassionate, and quality care.
Whether you have a family member or loved one who lives with PD, or are simply looking to participate in a walk event for charity, our Move It!  event is a fun day of friendly competition, comradery, and a great way to MOVE in support of a worthwhile cause!
Recruit your family, friends, and co-workers and form a team OR walk as an individual…either way sign up today! We need your support!  You can sign up yourself as an individual or a Team.
By the way, Fundraising is not limited to only PAWM-sponsored events like this Move-It! Day event.  If you have a birthday party, anniversary, or other event you want promoted with a fundraiser, come HERE and register your event.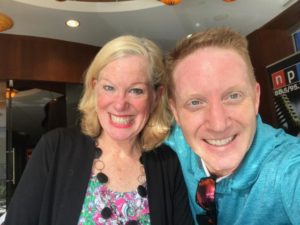 Signing up a Team as a fundraiser is not required to come and enjoy the fun activities of Move-It! Day.  However, reservations are required in order for us to determine an approximate number of attendees that will be joining us at the Gardens (even if you register for this event as a fundraiser).  For Attendee reservations, sign up HERE.
On Oct 4, Brian Toronyi, our President, was on WGVU Radio (88.5 FM) with Shelley Irwin talking about Move It! Day event and PD research in the GR area.   This was a short (11 minutes) but VERY INSIGHTFUL interview.  Have a LISTEN.
For the most current information on this event, review the Attendee RSVP page.  Contact the PAWM office (616-954-8077, info@ParkinsonsWM.org) for more information on how you can help support our events!  We are looking forward to seeing on October 14!!
---
GREAT NEWS!!  PAWM IS BBB ACCREDITED!!
We are proud to announce that our organization has achieved accreditation through the Better Business Bureau (BBB). The BBB is a local, nonprofit organization that promotes best practices among soliciting charities and works to assist donors in making informed judgments about organizations.  The BBB has evaluated our organization's practices and found we are in compliance with all 20 Standards of Charity Accountability related to governance, finance, effectiveness, and fundraising. The depth of BBB evaluation goes beyond that typically included in financial statements and government filings, thus showing our commitment to trust and transparency in the giving community.

By being accredited by the BBB, PAWM is also able to meet the highest level of transparency for GuideStar, Platinum Status.  What is GuideStar? For restaurants, there's Yelp. For real estate, there's Zillow. For law, there's LexisNexis. For non-profits, there's GuideStar.  Each year, millions of people use GuideStar information to make decisions about nonprofits and the work they do. Donors explore charities and issues they want to support. Non-profit leaders benchmark their organizations against their peers. Funders research grantees. GuideStar strives to provide the highest-quality, most complete non-profit information available.
Please let us know if you have any questions about the accreditation. In addition, you can visit the BBB website (www.bbb.org) and the GuideStar website (https://www.guidestar.org) to learn more. We are truly excited about this achievement and hope you are too!
---
VOLUNTEERS NEEDED!!  GVSU PD CLASS PROJECT: DPT students' Neurological class assignment this upcoming Fall Semester.
GVSU is recruiting community volunteers to participate in a one-session interview experience with a graduate Physical Therapy student as part of a neurological class assignment for this fall (September) semester.
This is a very rich learning activity that Cathy Harro conducts each year in the fall semester for the GVSU DPT students' neurological studies.  Her educational goal is helping the students gain an understanding of the personal perspective of living with PD, the daily challenges, and the health/wellness needs of individuals with PD.  The students are really appreciate meeting and talking with these folks and benefit from this personal interview. It is a great way for group members to connect to the students as well and volunteers seem to enjoy the experience.  Cathy and her team at GVSU really value linking the students with the community.
WHAT:  To answer some structured interview questions, tell your story, share your insights and perspective on living with Parkinson's disease.
WHEN: Early September, 2018 (students will set up interview time with you)
WHERE: Students can meet you at a convenient location for you (your home, workplace, coffee shop or even the GVSU downtown Health Science building)
It is always a challenge each year to get sufficient number of community volunteers.  Therefore, Cathy teams up with PAWM to reach out to the PAWM audience to spread the word.  Please CLICK HERE for a FAQ download about the program.  Please feel free to reach out to Cathy directly if you have any additional questions about this project.
Cathy C Harro PT, DPT, MS
Board-Certified Neurologic Clinical Specialist
Assistant Professor of Physical Therapy
Grand Valley State University College of Health Professions
Assistant Director, Mary Free Bed Rehabilitation Hospital and Grand Valley State University Residency in Neurologic Physical Therapy
Cook-DeVos Center for Health Sciences, 301 Michigan St NE, Suite 268, Grand Rapids MI 49503
Phone: 616-331-5974    Fax: 616-331-5654   Email: harroc@gvsu.edu
---
PAWM is constantly searching for and providing current information sources pertaining to research, treatment, and topics that would be of interest to people with Parkinson's, their families, and their caretakers.  To learn more, visit our About Parkinson's page.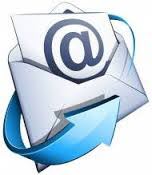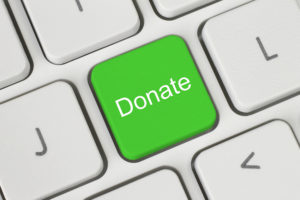 Join our Mailing List to stay informed with new information, upcoming events, or special promotions being made available exclusive to our PAWM members. We respect your privacy, and therefore we do not sell or distribute our mailing lists to anyone without your permission.
To support the efforts and activities of PAWM, please visit our Donation Options page.