Welcome to the Official Website for the Parkinson's Association of West Michigan (PAWM).
A desire to learn and interact through a group provides many benefits. Socializing and sharing can enhance our lives. PAWM is open to your ideas as well as helping address your needs. We are dedicated to providing support, events, and information for people with Parkinson's in the West Michigan area.
PAWM is a 501(c)(3) not-for-profit organization dedicated to providing support, information, and connections to the global community for caregivers, families, and people with Parkinson's Disease.  To learn more about PAWM, click HERE.
---
Current Events
2020 GVSU Nordic Walking Exercise Study. 
FREE to Participate!! FREE Equipment provided!! 
We are very excited to help Cathy Harro of GVSU promote a new Nordic walking training and exercise program that has shown great opportunities to help those with PD in West Michigan area. They are currently in the active recruitment phase for the study so do not delay to get in on the great program!! 
Download this flyer for all the details or contact Cathy directly to register or ask your questions. (616-331-5974, harroc@gvsu.edu)
---
2020 "Making the Turn Against Parkinson's" Scholarship Award open NOW! 
Making the Turn will once again award a $5,000 scholarship to a student demonstrating the greatest effort and creativity in achieving the objectives to raise awareness and promote a greater understanding of Parkinson's disease.  The goal of the scholarship program is to engage young adults in a manner that motivates them to develop a better understanding of what it means to live with Parkinson's disease.
The hope is that by participating in this scholarship process, candidates become more inclined to take an active role in the fight against Parkinson's disease now, and in their future careers.
Below are the key dates to remember if you are applying for the scholarship.
March 1, 2020
– All required documents and submissions are due no later than this date.
May 18, 2020
– All candidates will be notified of the Scholarship Committee's decision by this date.
Here is the LINK for more details on the Application, Criteria, and Rubric (checklist) on all the scholarship details.  Good Luck!!
---
SAVE THE DATE!!!  The 28th Annual Don and Sara Butcher Family Golf Scramble: June 15, 2020.
2020 is going to be a FANTASTIC year for everyone!! We are already looking forward releasing the details of the 28th Annual Don and Sara Butcher Family Golf Scramble.  We are scheduled to have it again at the beautiful Kent Country Club as in prior years. Please reserve Monday, June 15, 2020.   We are looking forward to seeing you there!!  Bookings are not yet possible until more of the details are finalized.  As more details are released, we will be posting them here!!  One benefit that can be revealed now is that if you register online here, you will be given a 10% online registration discount.  Online registration will be FASTER, EASIER, and CHEAPER!! So check back soon!!
---
New Case Study!! An online Clinical Study by Fox Insight.
Fox Insight is an online clinical study where people with Parkinson's disease and their loved ones share information that could transform the search for better treatments. Are you in?  CLICK HERE to learn more.


PAWM is constantly searching for and providing current information sources pertaining to research, treatment, and topics that would be of interest to people with Parkinson's, their families, and their caretakers.  To learn more, visit our About Parkinson's page.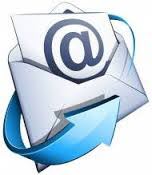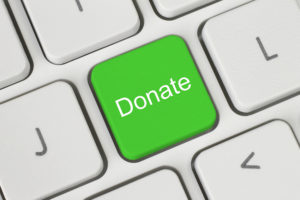 Join our Mailing List to stay informed with new information, upcoming events, or special promotions being made available exclusive to our PAWM members. We respect your privacy, and therefore we do not sell or distribute our mailing lists to anyone without your permission.
To support the efforts and activities of PAWM, please visit our Online Donation page.  If you wish to donate something tangible, please visit our Other Donation Options page.