Welcome to the Official Website for the Parkinson's Association of West Michigan (PAWM).  PAWM is a registered 501(c)(3) not-for-profit organization dedicated to providing support, information, events, and connections to the West Michigan community for caregivers, families, and people with Parkinson's disease (PD).
PAWM is constantly searching for and providing the most current information pertaining to PD research, treatment, and topics that would be of interest to people with PD, their families, and caregivers.  PAWM is here to help make your ideas a reality as well as help address your needs related to PD.  Send us an email or contact us another way. We are always interested in hearing from our community as to how we can make PAWM benefit you.
---
Current Events
April is Parkinson's Awareness Month!!
In 2021, we are holding our April activities virtually!! Because of the COVID-19 virus still being active and social distancing policies still in place, we want to make sure that everyone can safely learn from top experts in the field of PD and get the information they need specific to their needs and lifestyle.
Our webinars are FREE TO ATTEND and structures for complete flexibility.  You can attend the sessions that are important to you.  We have three (3) webinars planned for April.  Attend any or all of them.  The descriptions below have the registration links to each respect webinar:
April 7, 6:00 pm: "Triple A: Attitude, Action, Affirmation"

Presenter: A.C. Woolnough, Parkinson's Ambassador at the World Parkinson's Congress.
What does Sleep, Shakespeare, Angel, Thief, Breakfast Cereal, and a Love Letter have to do with Parkinson's disease? A.C. will tell us in this very exciting webinar! Watch and learn!
A.C. Woolnough worked as an English teacher and high school principal in California, Idaho, and Alaska for 37 years. Shortly after retiring, he was diagnosed with Parkinson's disease–making him a second-generation Person With Parkinson's (PwP). He became involved with the Parkinson's Foundation as a member of their People with Parkinson's Advisory Council and as a Research Advocate. He has participated in more than 25 research studies and projects. In addition to writing a monthly magazine column, he has published a book, On Fire: Reflections on a Journey Through Life with Parkinson's Disease, which is a compilation of more than 40 of his columns. A.C. was recently selected to serve as a Parkinson's Ambassador for the World Parkinson's Congress. A.C. is also a member of the OHSU ParkPAC–Parkinson's Patient Advisory Council. If you are interested in purchasing a copy of AC's book, please email him directly at acwooly@gmail.com.

April 14, 6:00 pm: "Being a loud, uncomfortable ever-present advocate for yourself and Parkinson's"

Presenter: Larry Gifford, National Director of Talk Radio at Corus Entertainment in Canada.
We still are not certain what exactly triggers PD and we do not have a cure. The best and most effective treatment we have was discovered before Apollo 11 landed on the moon (1969). PD is the forgotten disease. The financial burden of PD in the U.S. is $52B annually, yet the government only invests $240M in research annually.
Larry Gifford is the National Director of Talk Radio for Corus Entertainment in Canada, has spent 30 years in radio as a reporter, anchor, host, and manager. Larry was diagnosed with Young Onset Parkinson's Disease in August 2017. In September 2018, he launched the podcast "When Life Gives You Parkinson's" which details his journey with the disease as a guy in his mid-40s with a family and a career (https://curiouscast.ca/podcast/160/when-life-gives-you-parkinsons/). Larry serves as a member of the Michael J. Fox Foundation Patient Council, an ambassador for World Parkinson Congress 2022, and is co-founder of the PD Avengers (www.pdavengers.com).

April 21, 6:00 pm: "The Next Generation of Parkinson's Researchers"


Learn what is happening in the science area related to PD. Our West Michigan community has some of the greatest minds working on solving PD. Hear what they have to say and what is coming soon.
Presenter: Rushna Ali, MD from Spectrum Health
Presenter: Matt Benskey, Ph.D. from Michigan State University (MSU)
Presenter: Xi Chen, Ph.D. from the Van Andel Research Institute (VARI)
Attendance is FREE.  Advance registration is required.  If you have any questions, please reach out to our President, Kim Cousineau, at pawmboard@gmail.com or 616-954-8077.
---
SAVE THE DATE!! Spring is here and so is our Annual Golf Event!!!
PAWM is planning to hold their 29th annual Don and  Sara Butcher Family Golf Scramble.  This is one of the biggest fundraisers PAWM holds each year because our Golf Committee plans a fun event for everyone!!
Come join us on Monday, June 21 at the beautiful Kent Country Club, one of the few times of the year this prestigious private country club os open to the public.
To register as a participant, CLICK HERE.
If you wish to help sponsor the event, there are many options available to you. CLICK HERE to see the various sponsorship levels, pick as many as you want, and make a convenient online payment. 
The online payment process is quick and easy, but the impact you make will last a lifetime to those in need. Please be willing to help us as an event sponsor, a participant, or a donor toward our goals.  We are grateful to have a wonderful, generous community like West Michigan to make our mission a success each year.
---
A New Organization United to End Parkinson's Disease.
Parkinson's Disease was discovered over 200 years ago. Since then, humanity has put men on the moon, eradicated polio, changed HIV from a death sentence to a chronic illness, has mapped the human genome, and discovered thousands of galaxies among the stars.  And yet, humanity has provided precious little beyond that one 50-year-old drug for PD. We are tired of it.
Visit https://www.pdavengers.com/ to learn more and to signup.
---
October 2020: How do PwPD think, feel, and react to their speech and voice difficulties?  PD Volunteers are needed for a Research Study.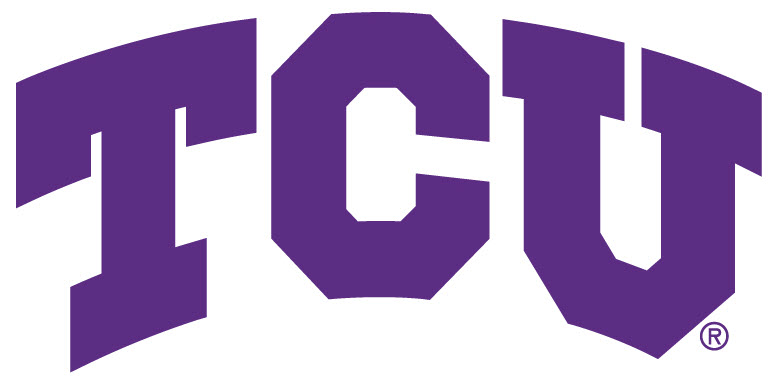 Zoë Thijs, a speech-language pathologist and doctoral candidate at Texas Christian University, is interested in finding the answer to this question.
Zoë is focusing on the behavioral, cognitive, and affective reactions to people with Parkinson's Disease (PwPD) experience during speaking. In other words, asking the question, "How do PwPD think, feel, and react to their speech and voice difficulties?"
Eventually, Zoë and Dr. Christopher Watts in the Laryngeal Function Lab at Texas Christain University want to incorporate this into voice therapy. However, they want to start using a questionnaire that already was validated and standardized in other PD related populations. Ideally, this tool will be administered to people with Parkinson's Disease throughout the US.
Zoë has created a FREE online survey that PwPD are invited to complete. Please find attached a flyer with some introductory information. If you have PD or are a caregiver for a PD patient, please help Zoë by completing the EASY, SIMPLY ONLINE SURVEY at your earliest convenience. If you have any questions, please feel free to reach out to Zoë at your convenience.
Zoë Thijs
M.S. Speech-Language Pathology
Doctoral Candidate
Texas Christian University
817-773-7750
zoe.thijs@tcu.edu
---
COVID-19 (Coronavirus) and People with PD. 
Would you like to stay up to date with the dynamically changing research and information related to COVID-19?  Use our Resource Guide to find the latest information available to the public that is related to PD.  Just type "covid", press the SEARCH button, and all the listing related to COVID-19 will begin to appear. 
---
2020 GVSU Nordic Walking Exercise Study.  FREE to Participate!! FREE Equipment provided!! 
We are very excited to help Cathy Harro of GVSU promote a new Nordic walking training and exercise program that has shown great opportunities to help those with PD in the West Michigan area. They are currently in the active recruitment phase for the study so do not delay getting in on the great program!! 
Download this flyer for all the details or contact Cathy directly to register or ask your questions. (616-331-5974, harroc@gvsu.edu)
---
New Case Study!! An online Clinical Study by Fox Insight.
Fox Insight is an online clinical study where people with Parkinson's disease and their loved ones share information that could transform the search for better treatments. Are you in?  CLICK HERE to learn more.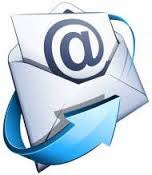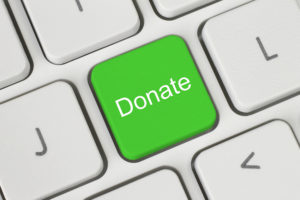 Join our Mailing List to stay informed with new information, upcoming events, or special promotions being made available exclusively to our PAWM members. We respect your privacy, and therefore we do not sell or distribute our mailing lists to anyone without your permission.
To support the efforts and activities of PAWM, please visit our Online Donation page.  If you wish to donate something tangible, please visit our Other Donation Options page.