Welcome to the Official Website for the Parkinson's Association of West Michigan (PAWM).  PAWM is a registered 501(c)(3) not-for-profit organization dedicated to providing support, information, events, and connections to the West Michigan community for caregivers, families, and people with Parkinson's disease (PD).
PAWM is constantly searching for and providing the most current information pertaining to PD research, treatment, and topics that would be of interest to people with PD, their families, and caregivers.  PAWM is here to help make your ideas a reality as well as help address your needs related to PD.  Send us an email or contact us another way. We are always interested in hearing from our community as to how we can make PAWM benefit you.
---
Current Events
Spring is here and so is our Annual Golf Event!!!
PAWM is holding their 29th annual Don and  Sara Butcher Family Golf Scramble.  This is one of the biggest fundraisers PAWM holds each year because our Golf Committee plans a fun event for everyone!!
Come join us on Monday, June 21 at the beautiful Kent Country Club, one of the few times of the year this prestigious private country club is open to the public.
To register as a participant, CLICK HERE.
If you wish to help sponsor the event, there are many options available to you. CLICK HERE to see the various sponsorship levels, pick as many as you want, and make a convenient online payment. 
The online payment process is quick and easy, but the impact you make will last a lifetime to those in need. Please be willing to help us as an event sponsor, a participant, or a donor toward our goals.  We are grateful to have a wonderful, generous community like West Michigan to make our mission a success each year.
---
A New Organization United to End Parkinson's Disease.
Parkinson's Disease was discovered over 200 years ago. Since then, humanity has put men on the moon, eradicated polio, changed HIV from a death sentence to a chronic illness, has mapped the human genome, and discovered thousands of galaxies among the stars.  And yet, humanity has provided precious little beyond that one 50-year-old drug for PD. We are tired of it.
Visit https://www.pdavengers.com/ to learn more and to signup.
---
COVID-19 (Coronavirus) and People with PD. 
Would you like to stay up to date with the dynamically changing research and information related to COVID-19?  Use our Resource Guide to find the latest information available to the public that is related to PD.  Just type "covid", press the SEARCH button, and all the listings related to COVID-19 will begin to appear. 
---
An online Clinical Study by Fox Insight.
Fox Insight is an online clinical study where people with Parkinson's disease and their loved ones share information that could transform the search for better treatments. Are you in?  CLICK HERE to learn more.


amazon-smile-728x90-general-banner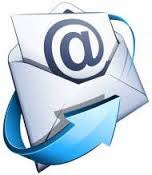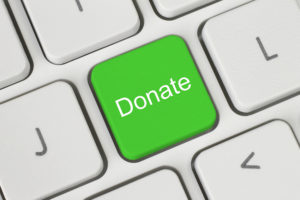 Join our Mailing List to stay informed with new information, upcoming events, or special promotions being made available exclusively to our PAWM members. We respect your privacy, and therefore we do not sell or distribute our mailing lists to anyone without your permission.
To support the efforts and activities of PAWM, please visit our Online Donation page.  If you wish to donate something tangible, please visit our Other Donation Options page.