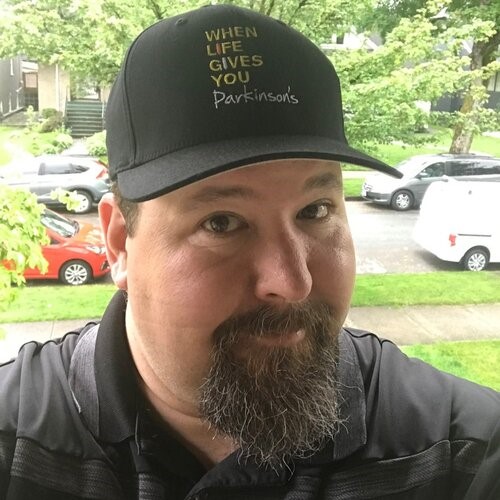 The Parkinson's Association of West Michigan is holding a series of VIRTUAL events in April 2021 to commemorate Parkinson's Awareness Month.  Attendance is FREE.  Advance registration is required.  Contact our President, Kim Cousineau at pawmboard@gmail.com or 616-954-8077 for any questions.
This event registration link is for the April 14 event only.  (Please use the individual respective links provided to register for each event.)
This is the second of three (3) in the 2021 PAWM webinar series:
April 7, 6:00 pm: AC Woolnough will be presenting "Triple A: Attitude, Action, Affirmation".
April 14, 6:00 pm: Larry Gifford will be presenting "Being a loud, uncomfortable ever-present advocate for yourself and Parkinson's".
April 21, 6:00 pm: Grand Rapids PD Researchers will be presenting on the advancements of PD.

Rushna Ali, MD from Spectrum Health
Matt Benskey, Ph.D. from Michigan State University (MSU)
Xi Chen, Ph.D. from the Van Andel Research Institute (VARI)
Larry Gifford is the National Director of Talk Radio for Corus Entertainment in Canada, has spent 30 years in radio as a reporter, anchor, host and manager. Larry was diagnosed with Young Onset Parkinson's Disease in August 2017. In September 2018, he launched the podcast "When Life Gives You Parkinson's" which details his journey with the disease as a guy in his mid-40s with a family and a career (https://curiouscast.ca/podcast/160/when-life-gives-you-parkinsons/). 
Larry serves as a member of the Michael J. Fox Foundation Patient Council, an ambassador for World Parkinson Congress 2022, and is co-founder of the PD Avengers (www.pdavengers.com)